Displaying Beach Memories: Craftastic Shell Wall Blocks
A few years ago, a local woman hired me to make a video of her walking through her home, talking about all the treasures it held. She had acquired so much furniture and art from years of travel, and it was important to her for her kids and grandkids to know the story behind each piece. So for two hours, I followed her around her home with a video camera, recording as she paused in front of every wall hanging and armoire to tell its story. There were gifts from friends in Africa and splurges from weeks in Europe. I was amazed at the history behind every detail in her home. Everything held memory and meaning.
The older I get, the more important that is to me--for the things in our home to tell stories and remind us of some special time or people we love. Which is why I love our growing collection of vintage jars, each holding a piece of a special place and a favorite memory.
Being that we live in Florida and are constantly accumulating shells and other beach treasures from our frequent trips to the Gulf, I thought it would be fun to start building a wall representing all the different Florida beaches we've visited. That and I've been eyeing these cool wood canvas blocks at Joann's, trying to figure out something to make with them. We only have three beaches represented right now, but it will be fun to see this wall grow.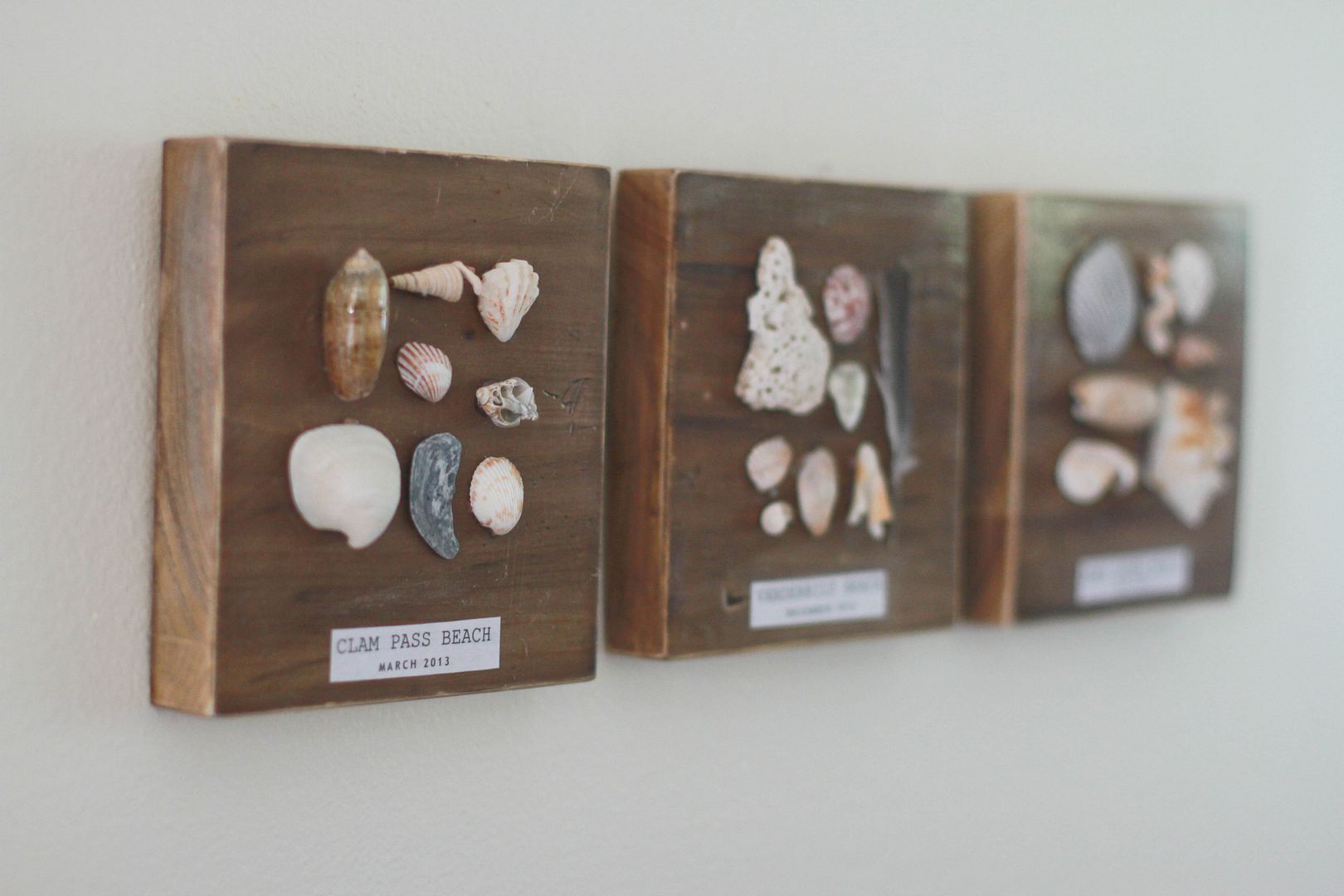 The D.I.Y. Instructions:
NEEDED
:
Unfinished Wood Canvases
like these ones
.
Ours are 6x6, purchases at Joann's on sale for under $3 a piece.
Medium/Fine Grit Sand Paper
Glue Gun and Glue Sticks
Picture Hangers
(we used pop tops from soda cans and screwed them in)
Wood Stain
(we used a gel walnut stain)
Paintbrush
(and paint thinner to clean your brush)
Beach Treasures or other location treasures
(we used shells, feathers, coral from the beach but you could easily do this same thing with twigs, bark, flat stones, sea glass, etc.)
Paper typed with beach location and date
, cut to desired size
Mod Podge
(we used satin)
I began by lightly sanding my wood blocks before staining them.
I used a walnut gel stain only because it's what we had in our garage. I put three coats of stain on to get the depth of color I wanted, but once it dried, I sanded the blocks again to take the shine away and give it a little bit of a weathered finish.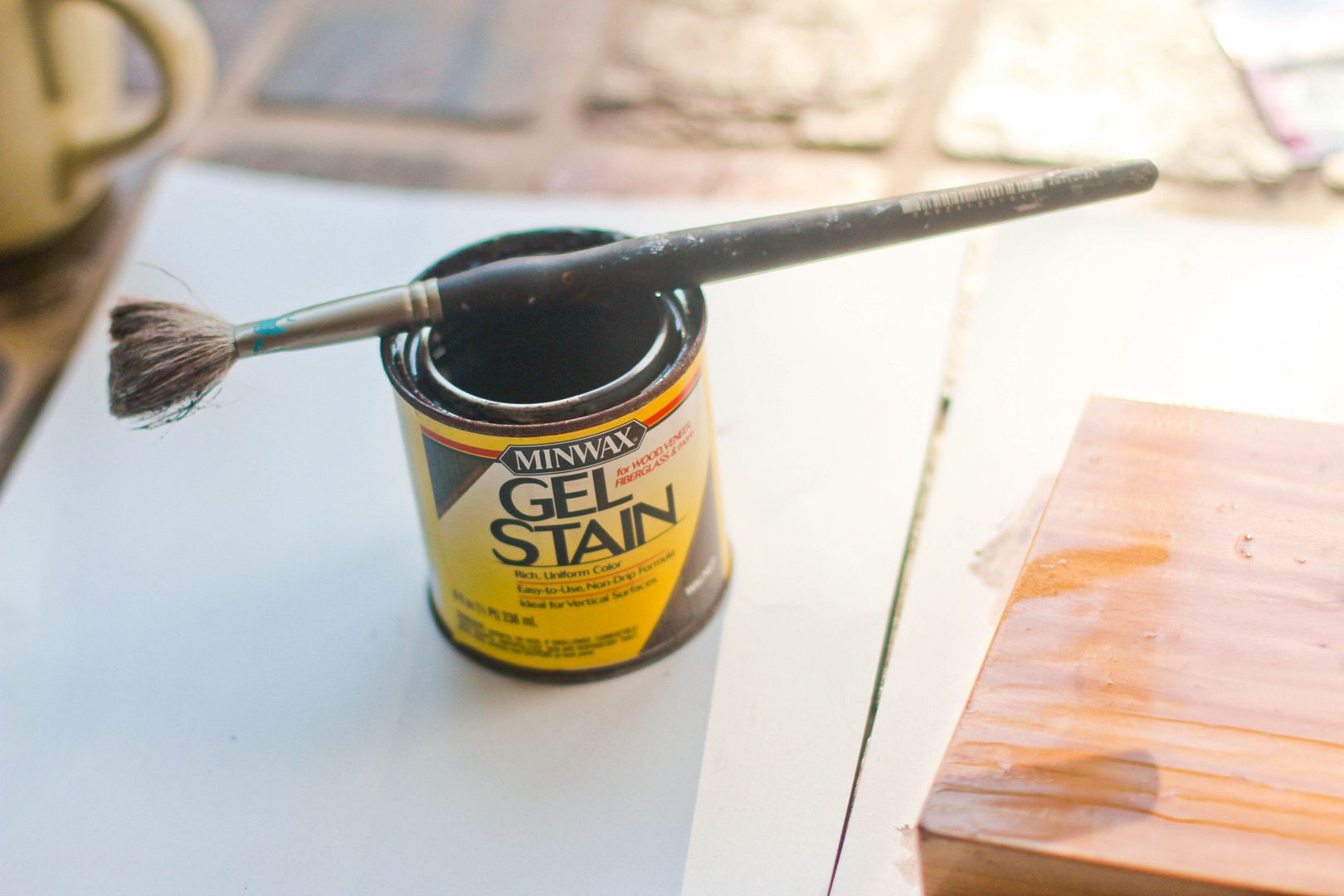 I secured a picture hanger (or soda can pop top) onto the back of the block for hanging...
...and then played with shell arrangement on my blocks before gluing anything. This is a fun place to get kids to help. Lainey liked being part of choosing which shells went where. Once you have an arrangement you like, hot glue each shell into place.
Adhere your paper label with Mod Podge, adding a layer on top to seal it. Once dry, lightly sand any Mod Podge residue on the outer edges of the paper to make it blend in.
Repeat for each block, hang 'em up...and voila.
Memories and stories, right there on your wall. Your own little gallery.
via one of my favourite blogs:
here